An Open Pitch to Advertisers, Sponsors & Investors
SEX Has No Expiration Date...
Make the

of It!!!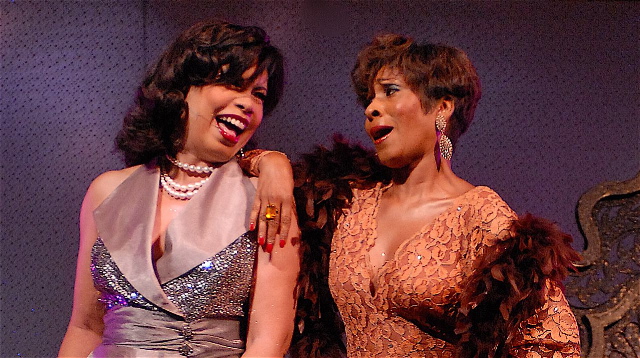 * * *
The
M.O.I.S.T!

-resses...
WHO are they?
The approximately 40 million women over 40 in the U.S. who are used to being catered to…used to being the "in"-crowd…used to being desired…and still consider themselves – and want to be recognized as – sexually viable!
Sixty is the new forty. As evidenced by the recruitment of 60-somethings Diane Keaton as a spokesmodel for L'Oreal and Diane Sawyer as the new anchor of ABC Nightly News, today's "seasoned" women are coming to the forefront of American culture.
Women of diverse cultural, social, religious, political, economic and ethnic backgrounds – who may not categorically fall into the same demographic – but who are part of the same "forever young," psychographic have husbands, boyfriends and lovers who also have a vested interest in (and are the grateful beneficiaries of!) them being tuned into and turned-on by a celebration of their mature sexuality.
Women who have been in the work force for 20 to 30-plus years are starting to think about early retirement. Many are starting home-based businesses. The ones in long-term marriages are looking for ways to keep their relationships sexually vital and fulfilling. The ones who are single and/or divorced are concerned about having sex at all! The issue of fertility is no longer what's ticking away on their biological clocks...it's mortality, making them all concerned about not wasting any time...and making sure they have a good time, with the time they have left.

Focus on the "youth market" market in past decades even has 20-somethings terrified of turning 30! "MOIST!" is a Girls' Night destination for young women to waylay those fears with its positive message putting a new spin on getting older.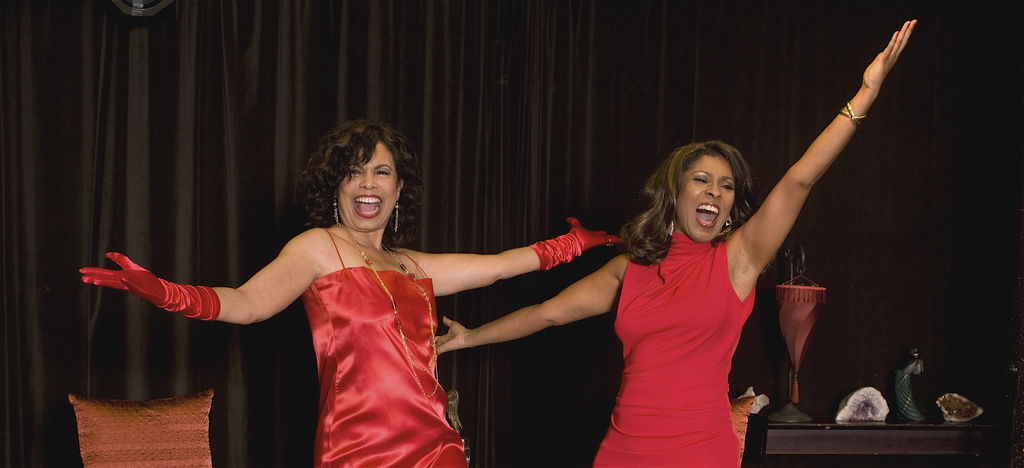 WHERE are they?
In a word, they're with OPRAH! And THE VIEW, and watching anything on LIFETIME, HGTV, OXYGEN or The HALLMARK CHANNEL. They're also watching The DISCOVERY CHANNEL, The LEARNING CHANNEL, PBS, A&E, DESPERATE HOUSEWIVES, and even The HOME SHOPPING NETWORK.
In addition to O Magazine, they're also reading, IN-STYLE, PEOPLE, VOGUE, ESSENCE, MORE, MS, "new age" publications and anything in the non-fiction category that can advise them on how to improve their sex lives.

They are the throngs of women who went to see The Vagina Monologues and Menopause: The Musical who are looking for "the next big thing" that speaks candidly (and entertainingly!) to female sexuality.
~ ~ ~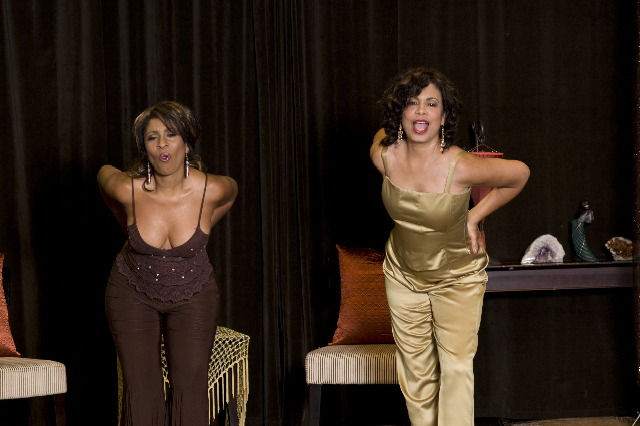 WHAT is the

Appeal?
In addition to being an actress and writer, Iona Morris is a well-respected theatrical director and producer. In addition to being an actress and writer, Mariann Aalda has a background in marketing and publicity as a former account executive for Burson-Marsteller Public Relations and as a unit publicist for the ABC-TV Network in New York. So, when they wrote this show, they also wrote a business plan.
"MOIST!" is intended to be a multiple-platform entertainment vehicle utilizing the brands of both "MOIST!" and "The Peechee Sisters."

Theatrical production –The show was created to be a franchise...with multiple companies in production simultaneously with diverse casts of women playing the sisters...including the prospect of Daddy Peechee having two different wives so that the sisters could be of different ethnicities.
The show was also created to be economical, with a cast of two and two live musicians on keyboard and percussion.
Publishing ­– Nonfiction Advice & "How-to" books from The Peechee Sisters on a variety of relationship and self-improvement topics. Journals, calendars, greeting cards, etc.
Online – Blogs & Webisodes with the Peechee Sisters doling out advice on sex and relationships.
Merchandising – As spokespersons and with the development of "MOIST!" product lines.
Television ­– A treatment for a half-hour sitcom has been written which involves multiple generations of women
Community Outreach ­­– Under its nonprofit program, the "Be Sexy Be Safe, campaign.